The leaves are turning, the temperatures are dropping, fall is here and the holidays are just around the corner! Here at GOGO Design Group, we love to draw inspiration for new design touches from the change of seasons, and with autumn and winter comes a focus on coziness, comfort, and togetherness.
As cooler and crisper weather leads us to spend more time indoors and the approaching holidays prepare us for gathering, a natural nesting instinct kicks in. We can't help but think of ways to create the perfect gathering space to nourish both our souls and the souls of those around us.
If you have been thinking about sprucing up your home in preparation for the holiday season or want to create a cozier self-care nest for yourself, now is the perfect time to do it! Here are a few simple secrets for creating the perfect gathering space to warm your heart and feel the love.
Add new décor touches that fill your heart and breathe new soul into existing furnishings
Add an area rug and coordinating throw pillows in a color palette that makes your heart sing. Place a table lamp nearby that gives off warm light and adds a touch of comfort. Arrange one or two sentimental objects that trigger a special memory.
Infuse warm energy into the room
Rearrange your furniture into a more intimate seating arrangement. Add varied textures such as a cozy throw, faux fur or place natural elements such as flowers or a potted plant in the room.
Play with the mood of your space through lighting
Play with different types of light sources such as dimming the overhead light fixture or turning on accent lighting. Try a more natural, soft form of lighting by using your fireplace or creating a grouping of candles that give off a scent you love.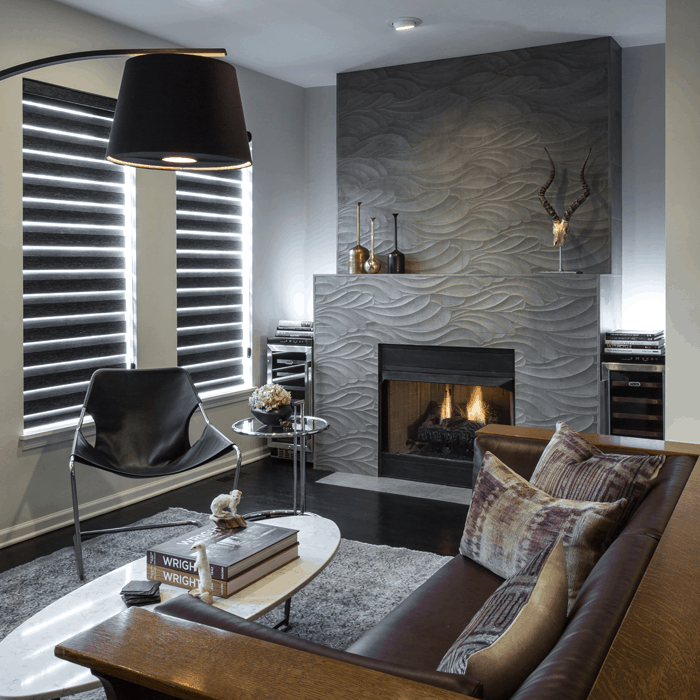 Nurture positive energy in your home
For those of you who agree with the notion that less Is more, try decluttering and notice how you feel in your space – a clear space makes for a clear mind for all experiencing it, allowing the positive energy to flow. Add a meaningful item or a select group of items that were either gifted to you or you picked up during your travels and bring you joy.
With these simple tips, you can create the perfect gathering place that is uniquely tailored to YOU. Go ahead and share them, too! After all, it's all about sharing the love, especially during the holidays.
Peace Out
XO GOGO